Anyone considering the purchase of an electric vehicle (EV) should research not only the technology available in today's market, but, more importantly determine if an EV is feasible for their family.  Before taking that step into the future of transportation, several notable factors, should be considered among those living in your household.  The efficiency and all-electric driving range of an EV vary due to a number of factors, including driver habits, driving conditions and extreme hot or cold temperatures.
In August 2019, Lea County Electric purchased a new EV, Chevy Bolt, and is available for members to test drive.  We have also added a level 2 charging station at our main office in Lovington, NM for anyone wanting to charge their EV. 
The Electric Vehicle charging station will be available from 8 a.m. to 5 p.m. Monday through Friday.  It may be used by any patron with an activation card.  The patron must leave their driver's license with an LCEC cashier in order to receive the activation card.  The maximum use of the charging station is 4 hours.
If you would like to test drive our Chevy Bolt please call our office at 575-396-3631.  You must be a member, and you will be scheduled for a test drive.  Members will be required to complete and sign the Release of Liability form.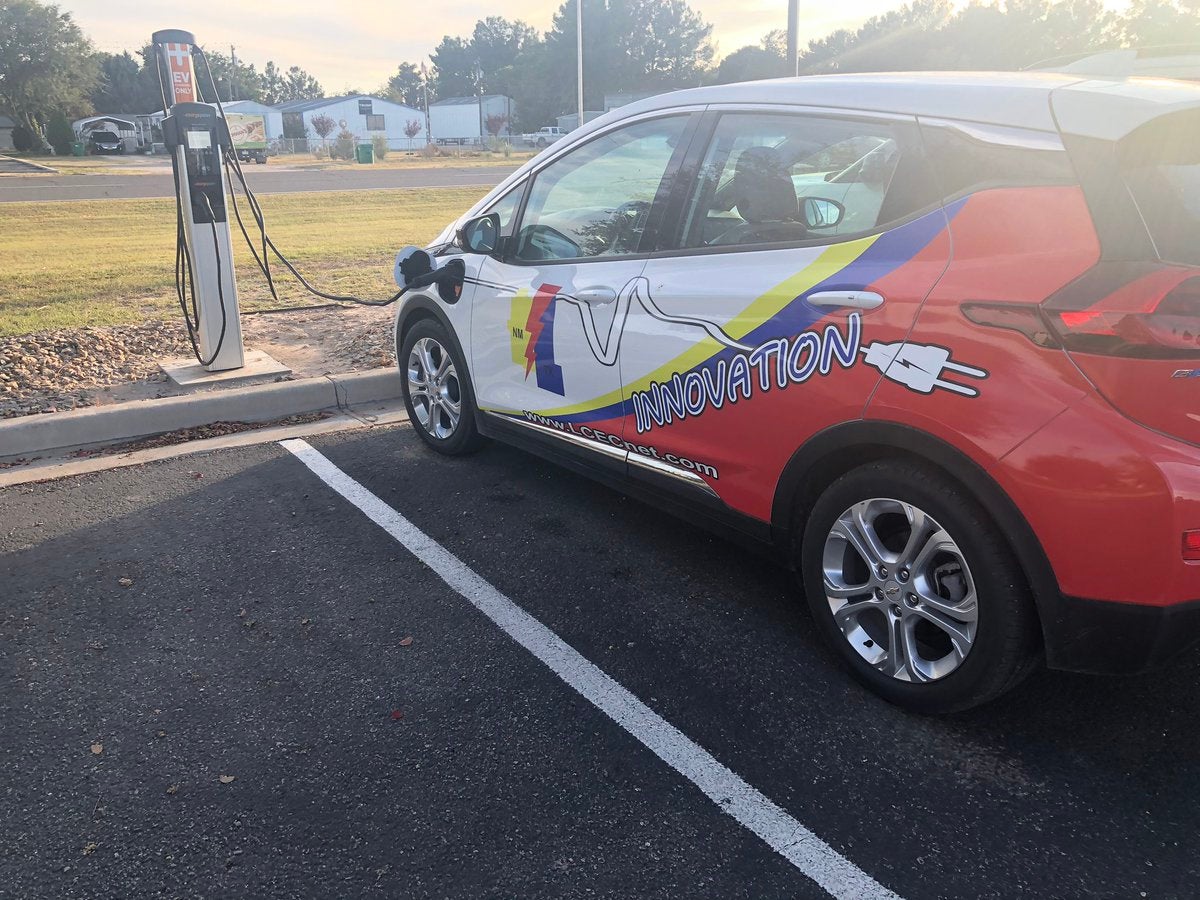 Electric vehicles have become a smart transportation choice.  Click here to learn more about EV.