LEA COUNTY ELECTRIC COOPERATIVE, INC. (LCEC) ANNOUNCES NEW METERS TO IMPROVE RELIABILITY AND EFFICIENCY
LCEC announced that the utility will be investing in replacing aging infrastructure.  As part of the current work plan, new meters will be installed to improve the reliability and efficiency of the existing electric distribution system.  
LCEC has contracted with Anixter to install the new meters.  LCEC wants members to know what to expect during this meter exchange process.  Members may see Anixter employees on their property. Anixter employees will be in uniforms with their logo, with an LCEC name badge indicating LCEC contracts with them, and they will be operating in clearly marked vehicles with an LCEC magnetic logo.  In some cases, they may need to ask property owners to access their meter if located behind fences or gates. 
Installation of new meters will begin in June 2019 and is expected to be completed by September 2019.  LCEC members can find a complete schedule at LCEC's website LCECnet.com in "Member Services" tab labeled Meter Installation Schedule. 
The impact of the installation is minimal.  Co-op members can expect to lose power for a few minutes on the day of the installation.  In addition, the next bill will show two-meter readings:  one from the old meter and one from the new meter.
The new meters will enable the cooperative to perform several functions remotely, such as reading meters and reconnecting power. Other benefits from the meters include:
Faster response to outages due to communication with new outage management software.

More efficient power distribution, helping us keep costs down for members

More accurate information about outages and restoration times

More information about your power use

Better detection of power theft

Upgrade metering system; retiring old meter technology and replacing with new meter technology
LCEC is looking out for its members by investing in new technology to improve efficiency and reliability.
SCAM CALLS CONTINUE
December 12, 2018-Lovington, NM—Lea County Electric Cooperative, Inc. (LCEC) has continued to receive complaints from members being contacted to pay their electric bill or be disconnected. The scam calls are showing up as LCEC's phone number of 575-396-3631. They are requesting for payment over the phone and are also offering to go to members residences to collect payment. Tuesday evening, someone claiming to be from LCEC called an elderly Lovington resident stating they were needing to make a payment on their account to avoid disconnection. They went to the member's residence and collected an extreme amount of money. LCEC was notified early Wednesday morning and urged the member to notify local authorities immediately.
LCEC does not make disconnection calls after normal business hours, which are Monday through Friday 8 AM to 5 PM. When disconnection calls are placed LCEC does not ask for immediate payment. LCEC does not collect money at a member's residence.
LCEC reminds members to be aware of telephone scammers demanding payment for your electric bill. Never give any personal, confidential, or financial information to any anonymous individual on the phone or in person.
If you receive a phone call and are in doubt, call LCEC immediately at 575-396-3631. you feel you have been targeted of a scam we encourage you to report this to your local authorities as soon as possible.
Lea County Electric Cooperative Returns Over
$5 Million in Capital Credits to Members
Lovington, NM—December 4, 2018— The Lea County Electric Cooperative, Inc. (LCEC) Board of Trustees voted to approve the largest amount of capital credits in the Cooperative's 70-year history. After carefully evaluating the Cooperative's overall financial condition, they approved the retiring of Capital Credits for the years 1992, 1993, and 1994 totaling over $5 Million.
When you signed up to receive electric service from LCEC, you became a member of an electric cooperative. While investor-owned utilities return a portion of any profits back to their shareholders, electric cooperatives operate on a not-for-profit basis. So instead of returning leftover funds, known as margins, to consumers who might not live in the same region or even the same state as you do, LCEC allocates and periodically retires capital credits (also called patronage dividends, patronage refunds, patronage capital, or equity capital) based on how much electricity you purchased during a year.
This December, members from 1992-1994 will receive capital credit retirements through a check in the mail, reflecting the contribution of capital to, and ownership of, the cooperative during those years. That may seem like a long time ago. However, those funds helped us keep rates low, reduced the amount of money we needed to borrow from outside lenders to build, maintain, and expand a reliable electric distribution system, and cover emergency expenses.
Being paid for patronizing your own company is just another benefit of buying your power from an electric cooperative and aligns with Cooperative Principle 3 "Members' Economic Participation". That's the cooperative difference!
Lea County Electric Cooperative's Education Foundation Scholarship Program Transformed
September 6, 2018 —Lovington, NM —Lea County Electric Cooperative, Inc. (LCEC) announces that the LCEC Education Foundation (Foundation) has changed from an eight-semester program to a one-time $5,000 scholarship program. The change will take effect on January 1, 2019, for the Fall 2019 semester.
The scholarships are available to an active LCEC member or dependent of a member residing within a county served by LCEC; a graduating senior in the current year from an accredited public or private high school, homeschooled, or have obtained a New Mexico/Texas GED or equivalent within a county served by LCEC; and 19 years of age or less pursuing an undergraduate degree.
Since 1987, the Cooperative has issued 2.2 million dollars in scholarships through the Foundation and continue to fulfill our commitment to the community. Funding for these scholarships is provided from unclaimed capital credits that would otherwise be escheated to the state of New Mexico general fund. If escheated, these funds would be earmarked for state projects outside of LCEC's service areas. The funds from the Foundation scholarships guarantee this money will benefit our members by assisting with the expense associated with pursuing a college education.
Those interested in applying for the scholarship can contact any LCEC office or area high school counselors. Information and applications are available online by logging into our website at www.LCECNET.com and visiting our community section. The deadline to apply for Fall 2019 scholarship is January 11, 2019.
NOTICE OF LCEC TELEPHONE CARRIER TRANSFER
Lovington, NM—November 8, 2017—Lea County Electric Cooperative, Inc. (LCEC) will be changing telephone carriers on Monday, November 13, 2017. This conversion will occur during business hours on Monday, November 13 and Tuesday, November 14. This telephone carrier transfer will affect the telephone numbers 575-396-3631 and 1-800-510-5232. Capability to pay your bill over the phone with a credit card will not be available during this transition. We apologize in advance, for any inconvenience this may cause.    
We will be able to take calls at the following numbers: System Operators at 575-396-4101, Tatum Office 575-398-2233, and Plains Office 806-456-3322. A representative will be available at any of these numbers listed should you need to reach us. We are also available via email online at www.lcecnet.com (link is external) in the "Contact Us" link. 
NEW SCAM AFFECTING LCEC MEMBERS
January 25, 2018-Lovington, NM—Lea County Electric Cooperative (LCEC) is warning members about a nationwide scam in which a caller, falsely identifying themselves as an Xcel Energy representative stating that LCEC has merged with them and threating members that electric service will be disconnected unless immediate payment is made. Several local businesses have been contacted by these individuals from the number 855-814-7105 in the month of January.   
LCEC would like to inform the members that there has not been a merger.  LCEC personnel do not contact members directly asking for immediate payment at any time.  It is the responsibility of the member to contact LCEC in regard to any account questions.  LCEC members may pay their bills with cash at any of our offices, by automatic draft, credit card via phone and check by mailing their payment directly to LCEC.  Members who are delinquent on their bills receive a 15-day notice in the mail.  If the account remains delinquent, the member receives a 2-day notice by either an automated, recorded call or a notice placed at the service location.    
LCEC is warning members to be on the alert for telephone scammers or thieves requesting immediate payment for your electric bill.  Never provide any personal, confidential, or financial information to any unidentified individual.
Any member who has doubts about the legitimacy of any call from LCEC, especially one in which an immediate payment is requested, should call the utility directly at 575-396-3631 or 1-800-510-5232.  Members who feel they may have been a target of a scam are encouraged to report this to the local police department.  
New LCEC General Manager Selected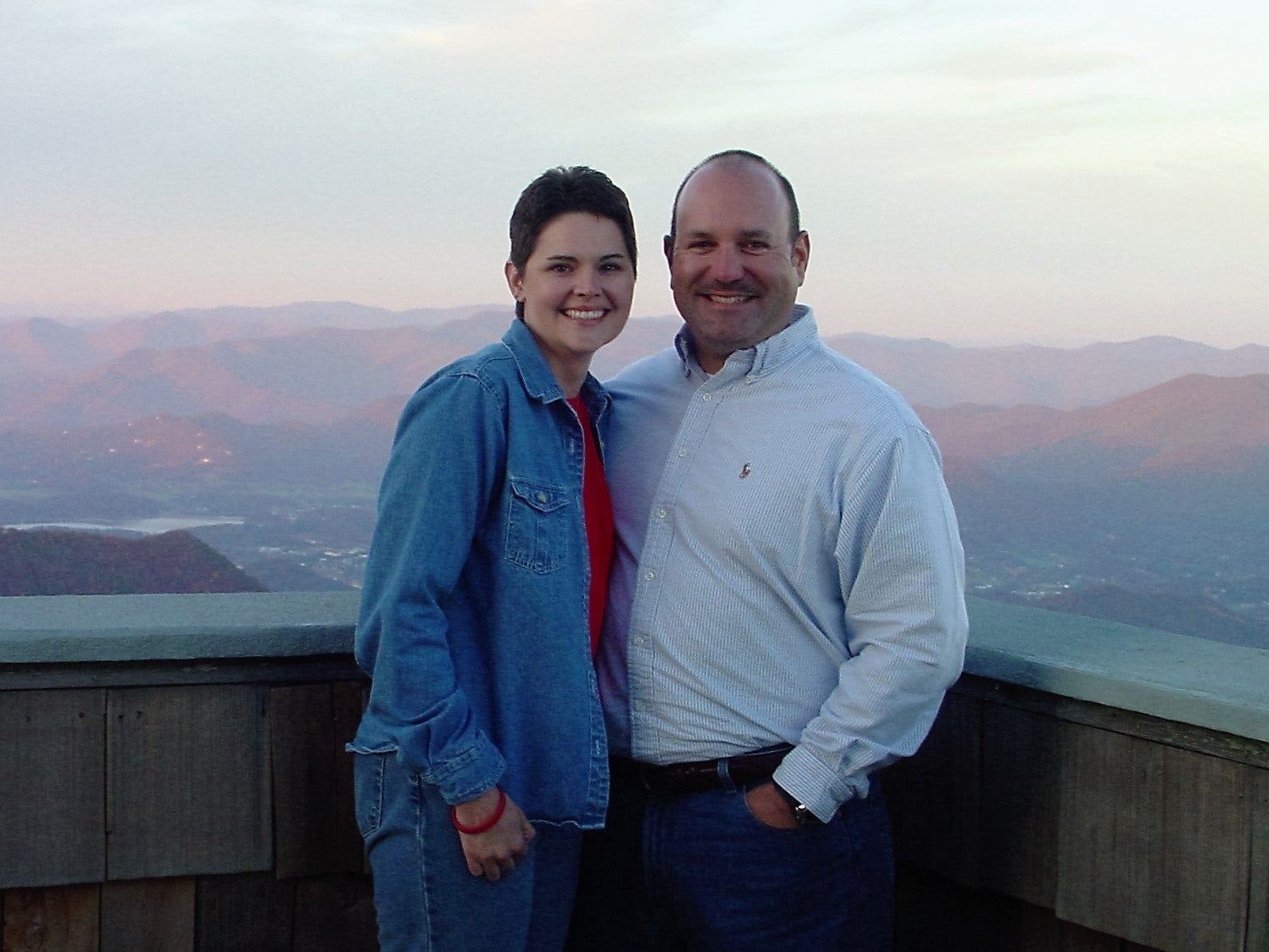 The Board of Trustees of Lea County Electric Cooperative, Inc. (LCEC), after an extensive national and internal search, has named Bobby Ferris as LCEC's next General Manager. Ferris will take over management of the Cooperative from Gary L. Hurse on November 6. Hurse is retiring on January 1, 2018 after 13 ½ years as head of the utility. He will help with the transition where needed until his retirement.
Ferris, a Georgia native who has family ties to west Texas, has worked in the cooperative industry for 21 years.  He has a Bachelor of Science degree in Political Science with a minor in Public Administration from Georgia College and State University.  He comes to LCEC with CEO/general management experience and has key skills in strategic planning, contract negotiation, government relations, marketing, mapping, member services, key accounts, and energy services.  He has served on statewide cooperative-related boards and in various civic groups in the communities he has served and lived. Ferris and his wife, Amberly, look forward to being a part of the communities served by the Lea County Electric Cooperative.       
"The board is very excited about bringing someone with Ferris' qualifications on as Lea County Electric's new General Manager," said LCEC Board of Trustees president John Graham. "We believe he has the skills to continue offering the service and excellence our members expect and deserve."
Ferris stated, "I look forward to the Cooperative continuing to provide reliable service that is member focused and member driven."
Ferris is Lea County Electric Cooperative's fifth general manager in the utility's 68-year history.  LCEC's trustees and staff look forward to working with Ferris to serve its members with reliable and affordable energy services. 
Established in May 1949, Lea County Electric Cooperative, Inc. is a member-owned cooperative headquartered in Lovington, New Mexico with branch offices are located in Tatum, New Mexico, and Plains, Texas.
# # #
For more information, please contact Rosie Insilan at 575-396-3631 or 1-800-510-5232.
This institution is an equal opportunity provider and employer