MARATHON WATER HEATERS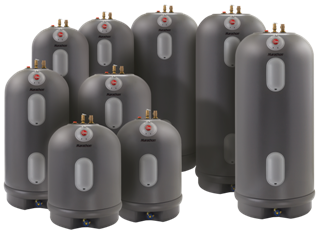 As an incentive to promote energy conservation Lea County Electric offers the purchase of marathon electric water heaters.  
Marathon water heaters are non-metallic, durable, lightweight, and warranted not to leak as long as you own your home. Click here to learn more.  
Members can purchase the Marathon water heater at the cooperative's cost and get a $5 per gallon rebate. Marathon water heaters will be installed at the member's expense. Lea County Electric will not be responsible for installation nor referrals for installers.
Click here to view the Marathon Water Heater Price Sheet.
For more details, contact a Member Services Representative for more details by calling 1-575-396-3631.